From humble beginnings to becoming healthcare experts.
Over 20 years ago in a local pharmacy in Cologne, Germany, a young pharmacist had the idea to digitise the family business. Fast forward to today, and Redcare is Europe's leading online pharmacy.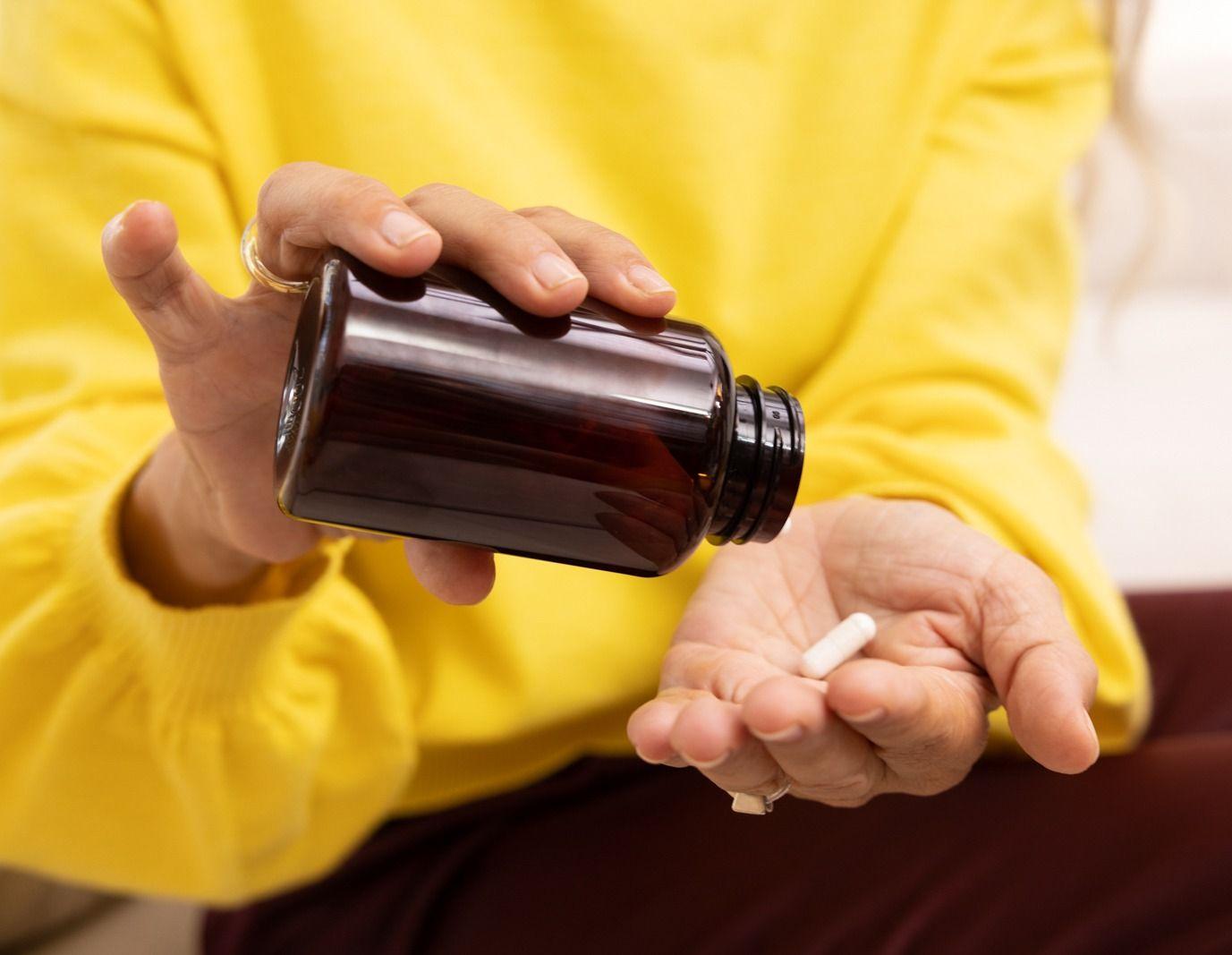 Until every human
has their health.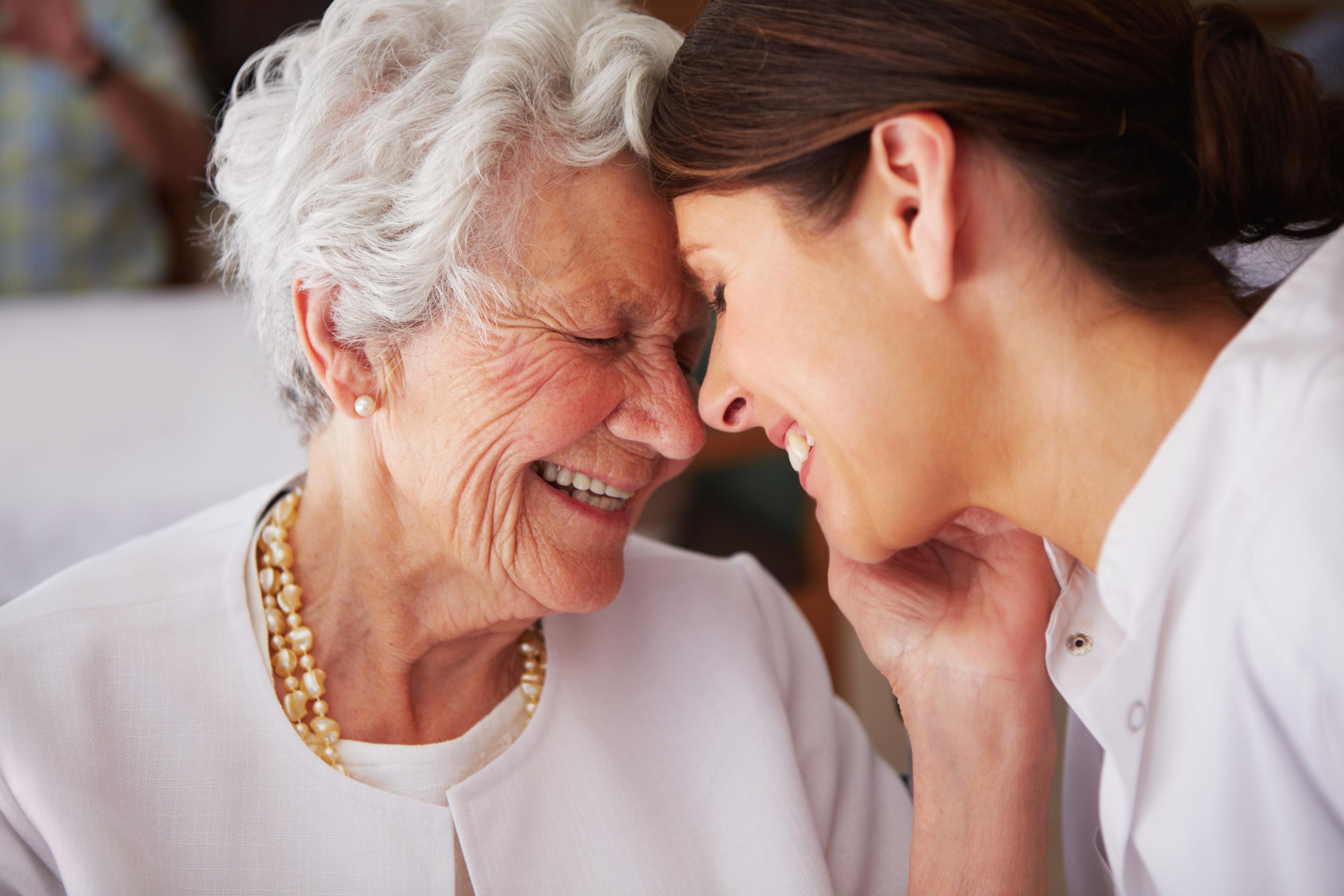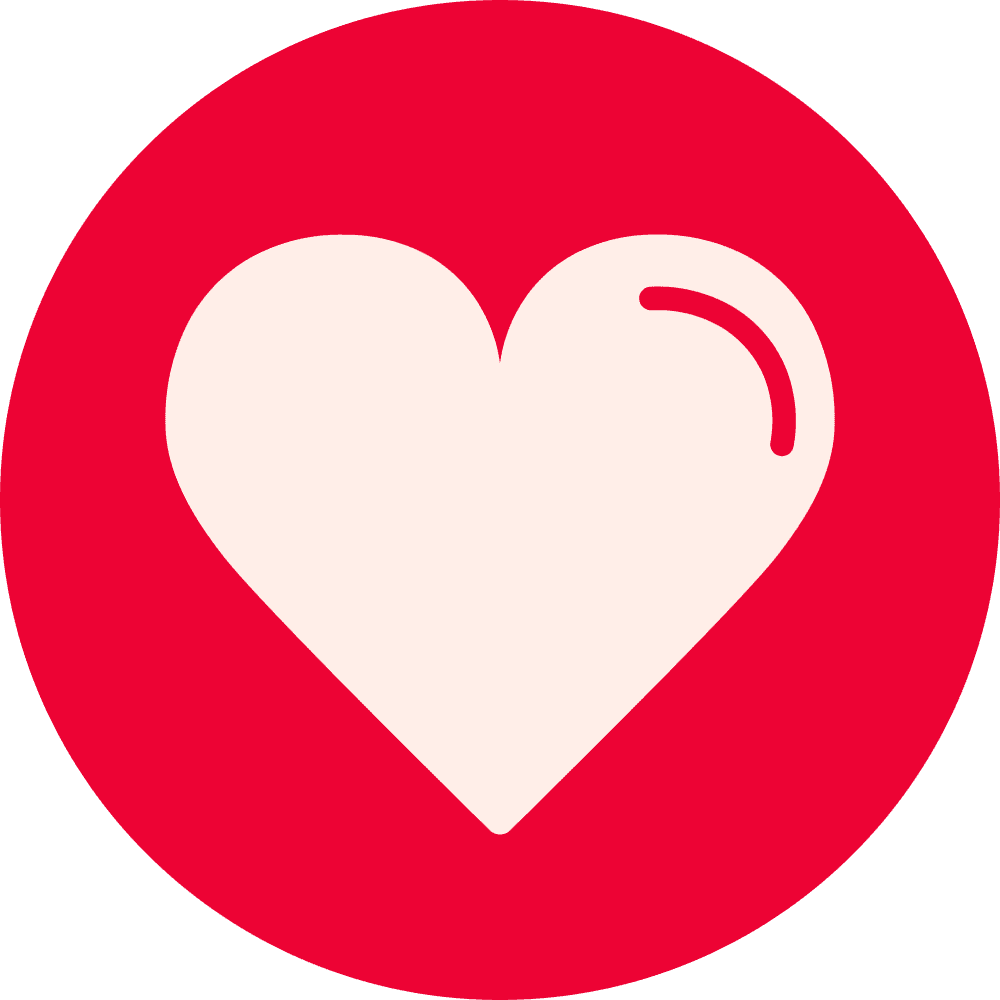 Health is everything to us. And we believe it should be everything to you, too. So it's always our top priority to provide people with the right products, the right knowledge and the right services, every day.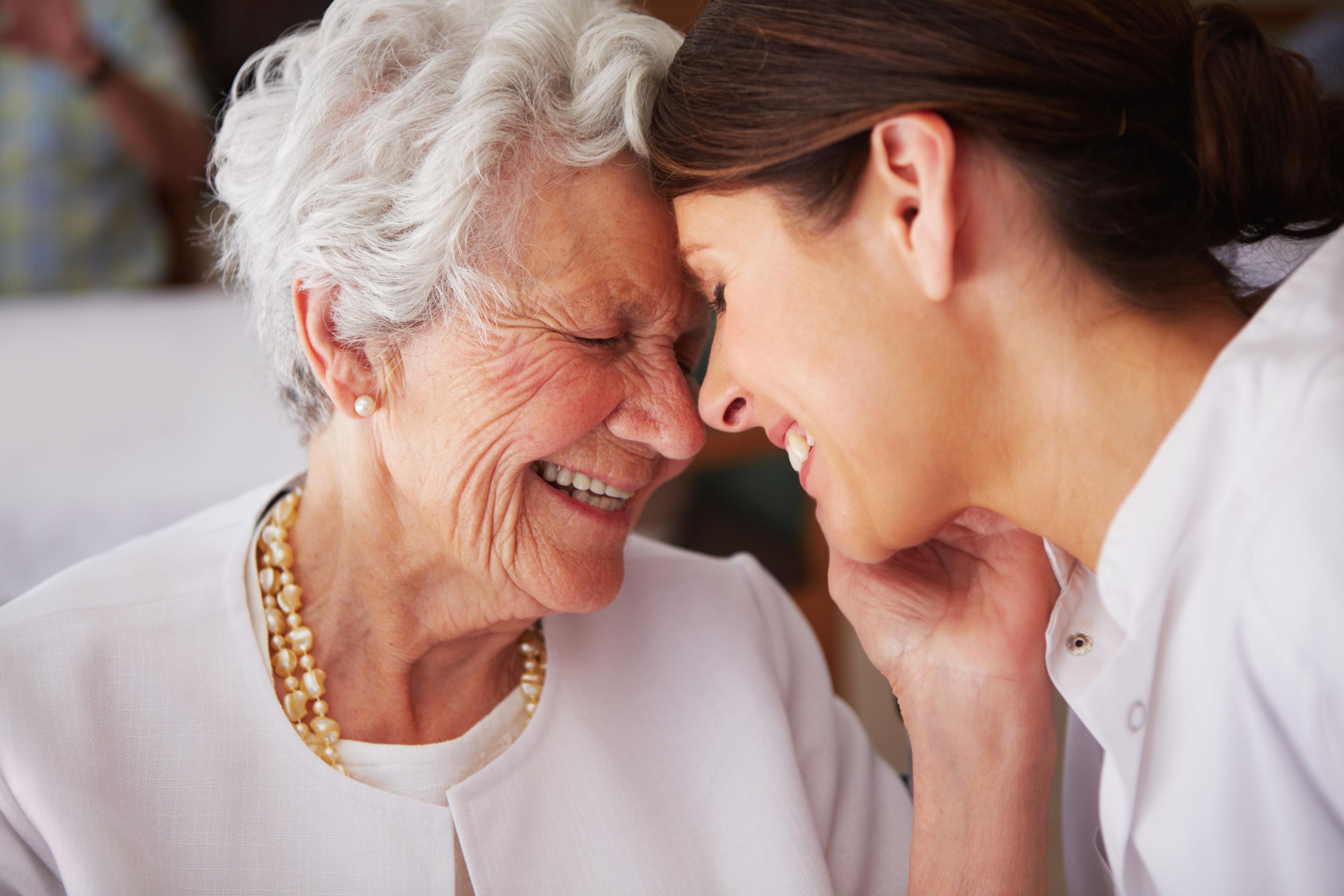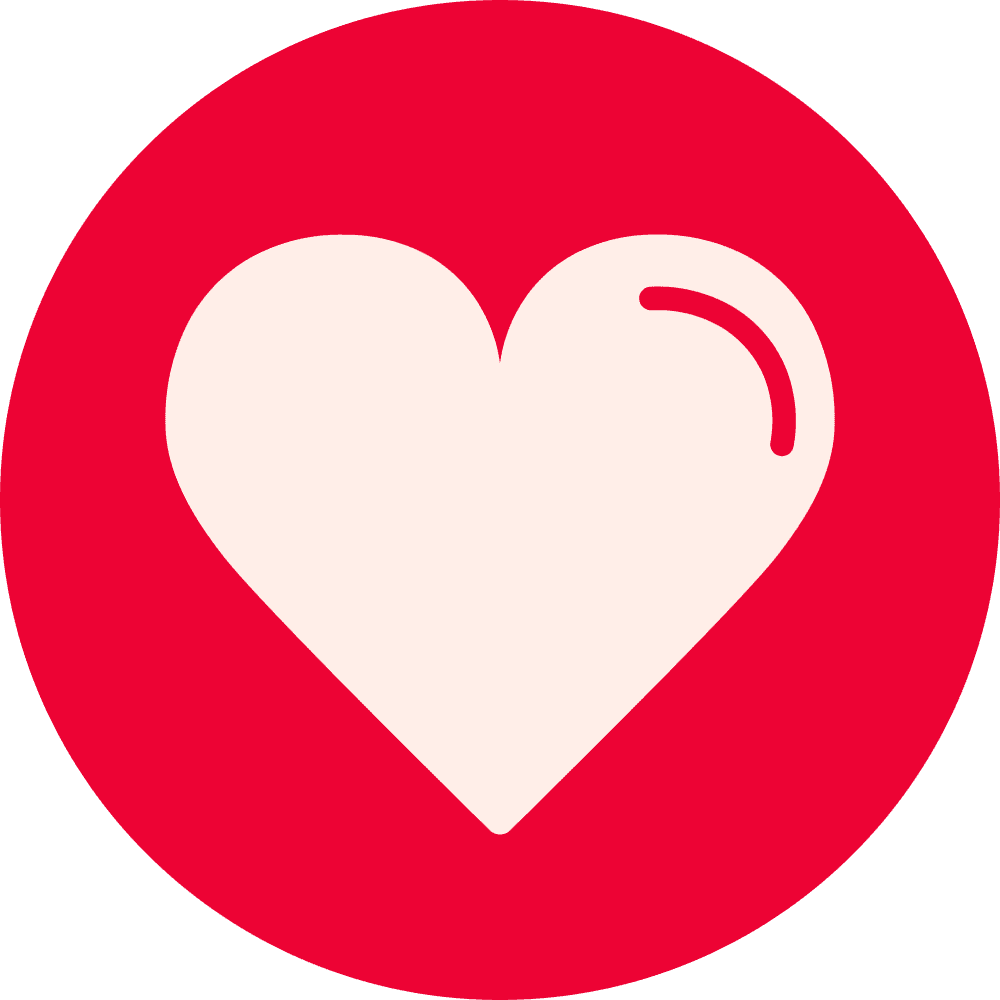 Guiding people through health.
People and their needs always come first – including our customers, our employees and all our stakeholders. To serve them in the best way we can, we - the one-stop pharmacy - live according to five actions.
We start everything
with people.
We are a people business and we believe: When care comes first, we all move forward.
We stay mission critical.
We are experts. We take what we do seriously, demand accuracy and do it urgently. Every day.
We open doors
for anyone.
We believe that health begins with inclusivity and accessibility. ​We try harder, so more people can reach their best.​
We think in lifetimes.
Life comes in different lifestyles and stages. The same is true for health. We build what lasts so we can be there for life.
We thrive in change.
We seek out what's next, because people's health depends on it.
Fast facts.
Redcare in numbers
>76,000
Parcels sent per day
Q3 2023
Net Promoter Score (NPS)
Q3 2023
2,166
Employees
as of 31 Dec 2022
10.5M
Active customers
Q3 2023
107M
Website visits
Q3 2023
Our services are made for everyone.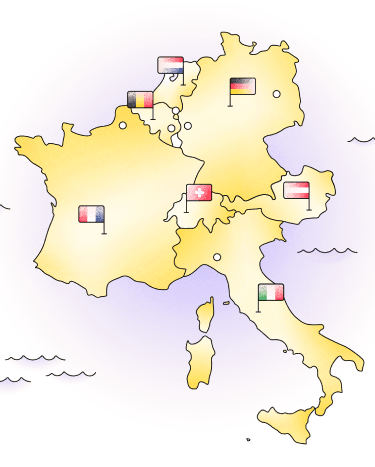 Germany
France
Austria
Italy
Switzerland
The Netherlands

Belgium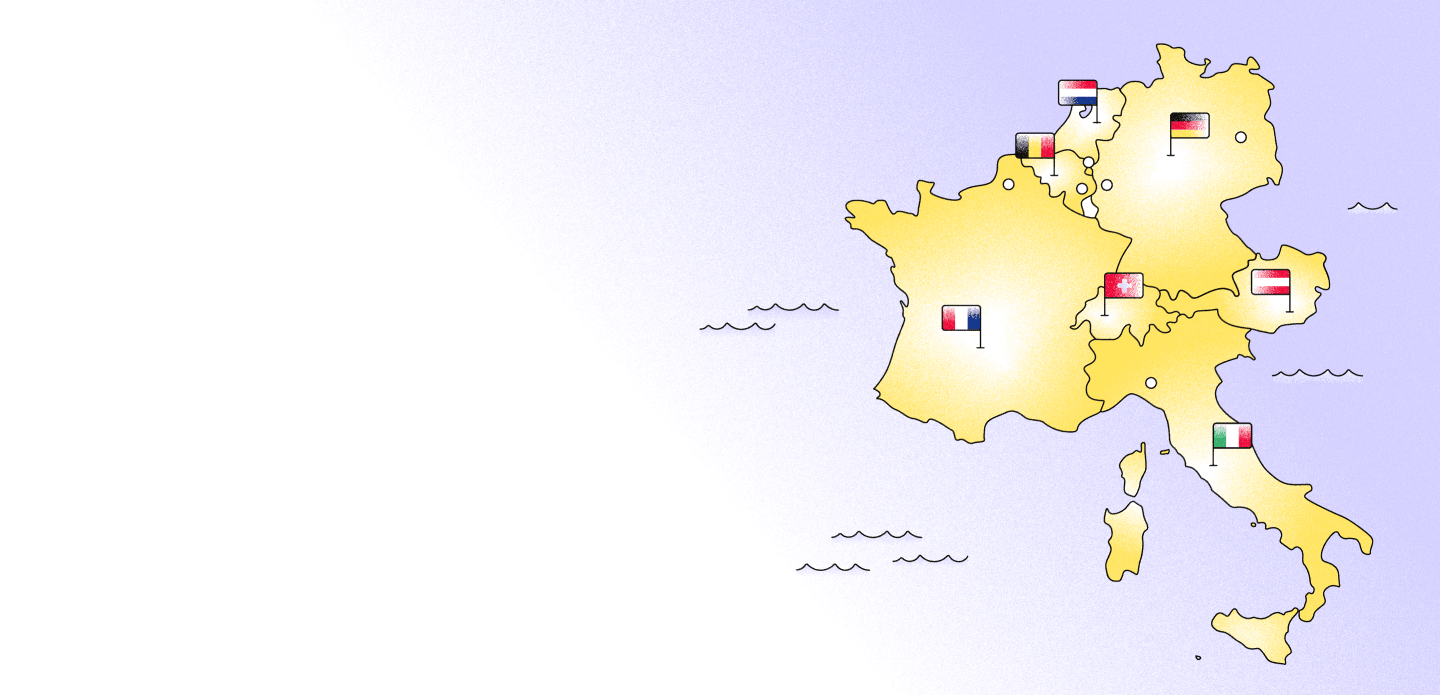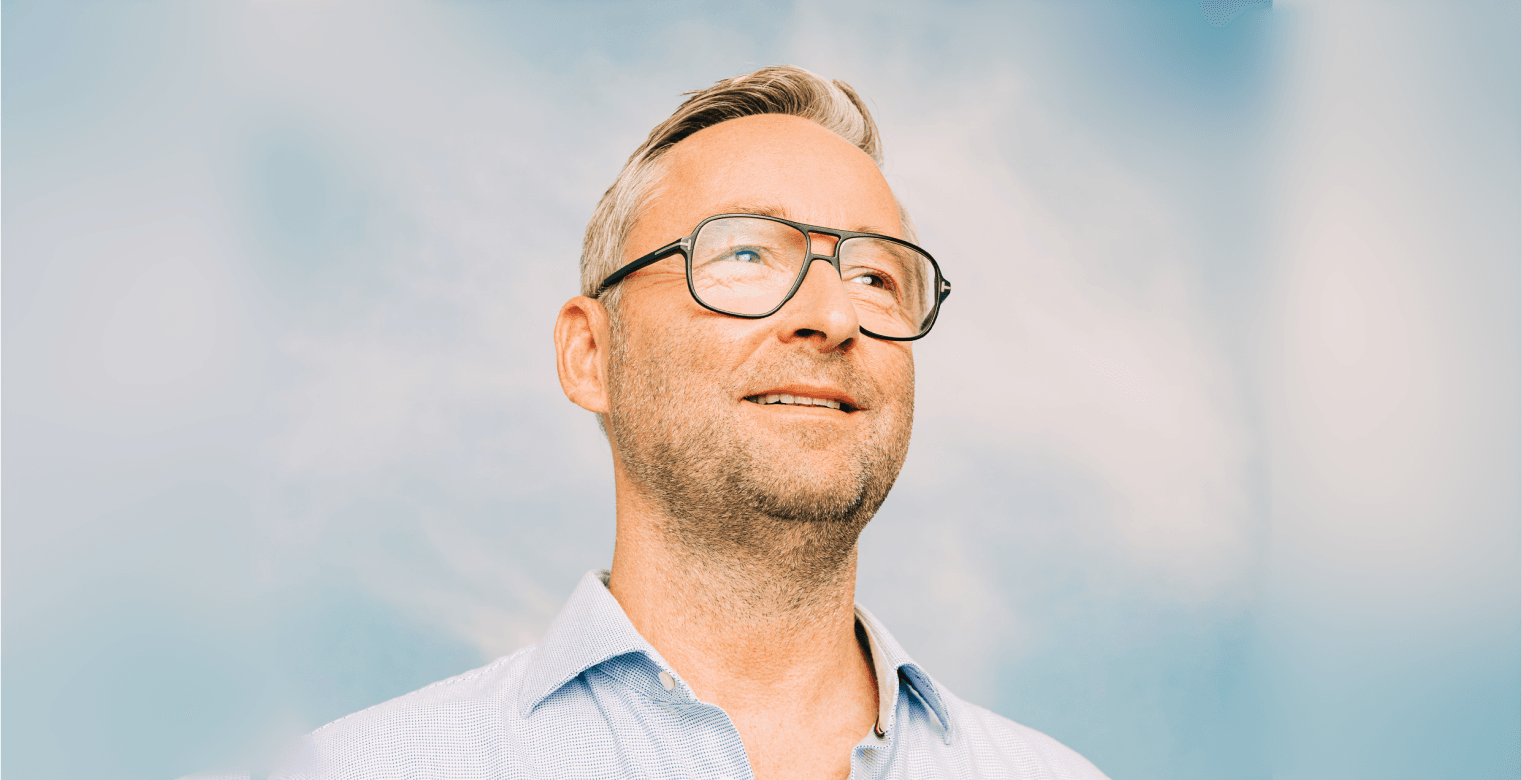 Olaf Heinrich, CEO
Olaf Heinrich has been CEO of Redcare Pharmacy since 1 August 2023. Born in Hamburg, Olaf worked for the online pharmacy DocMorris from 2008 until 2020, initially as a member of the Management Board. Just under a year later, he became CEO. As a team player with years of experience working at board level in a listed company, he has a deep understanding of the digitalisation of the healthcare systems.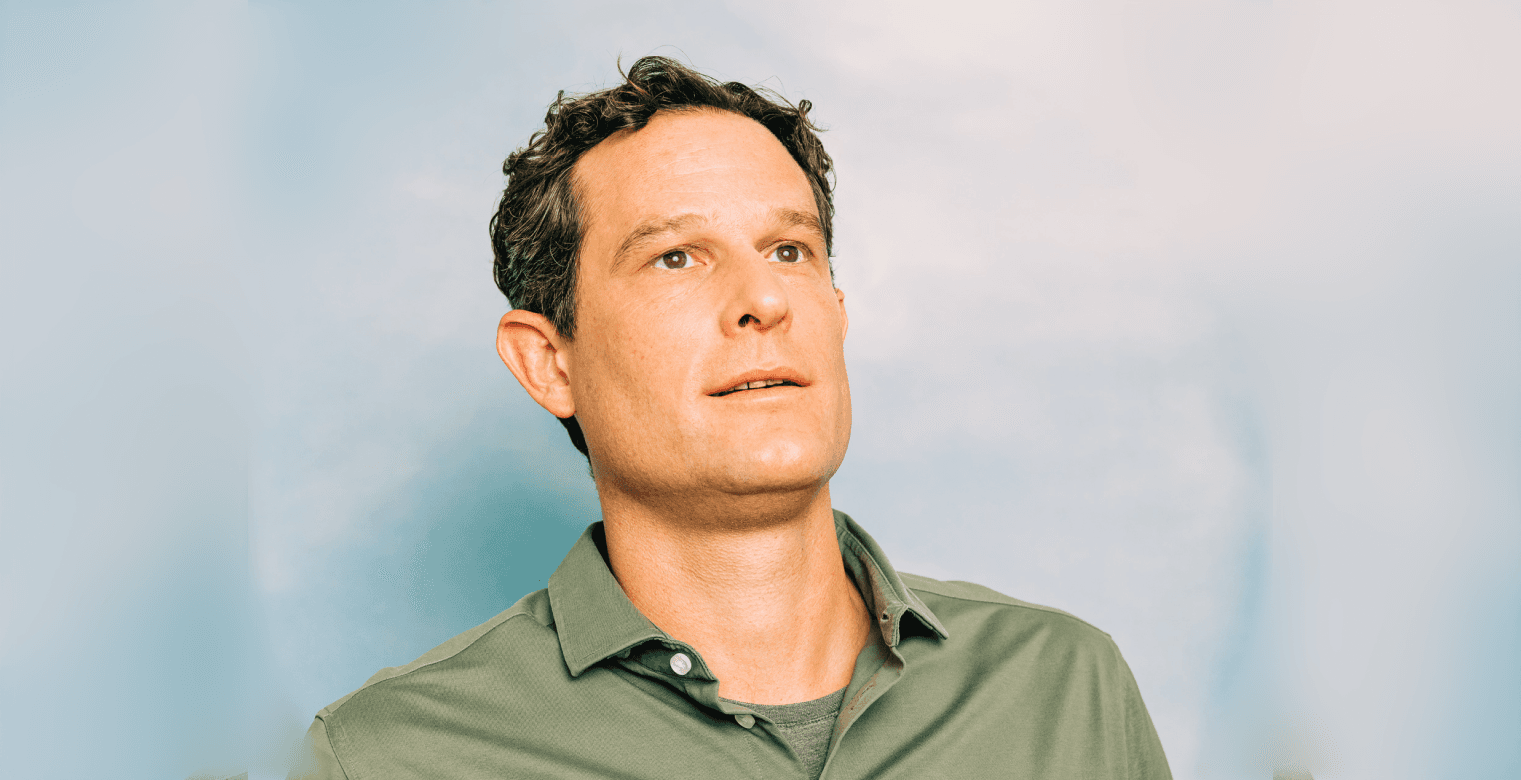 Stephan Weber, CCO and Deputy CEO
Stephan Weber, CCO and Deputy CEO
Stephan Weber is Chief Commercial Officer (CCO) and deputy CEO. He is one of the founders of Redcare Pharmacy and has been a member of the leadership team since the company's establishment in 2001. He studied pharmaceutics at Bonn's Rheinische Friedrich-Wilhelm-University.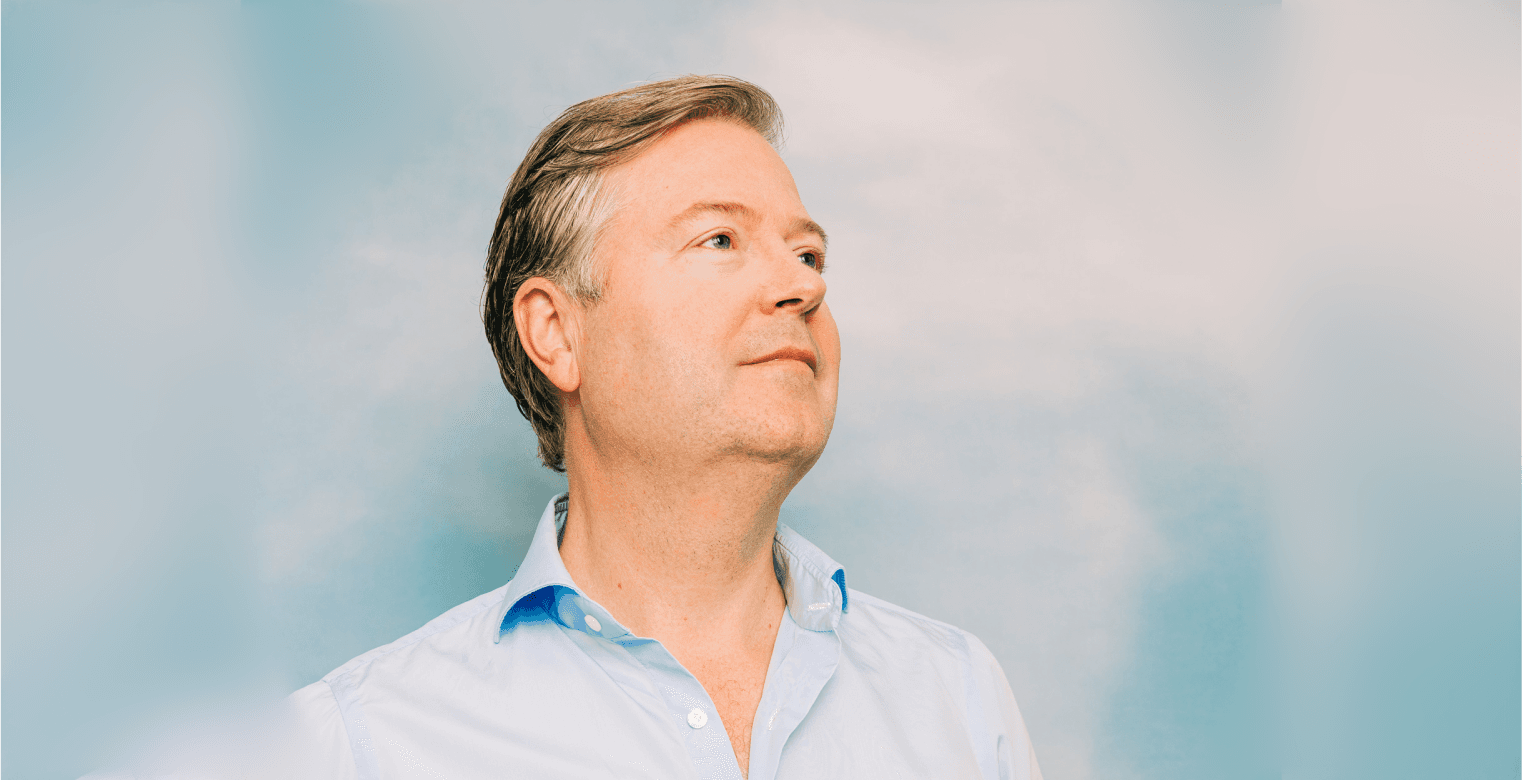 Jasper Eenhorst, CFO
Jasper Eenhorst is the company's Chief Financial Officer (CFO). He joined the company in February 2020 from the leading food retailer Ahold Delhaize where he served as CFO for the rapidly growing e-commerce unit of top Dutch supermarket chain Albert Heijn B.V. He studied Economics at Erasmus University in Rotterdam, the Netherlands.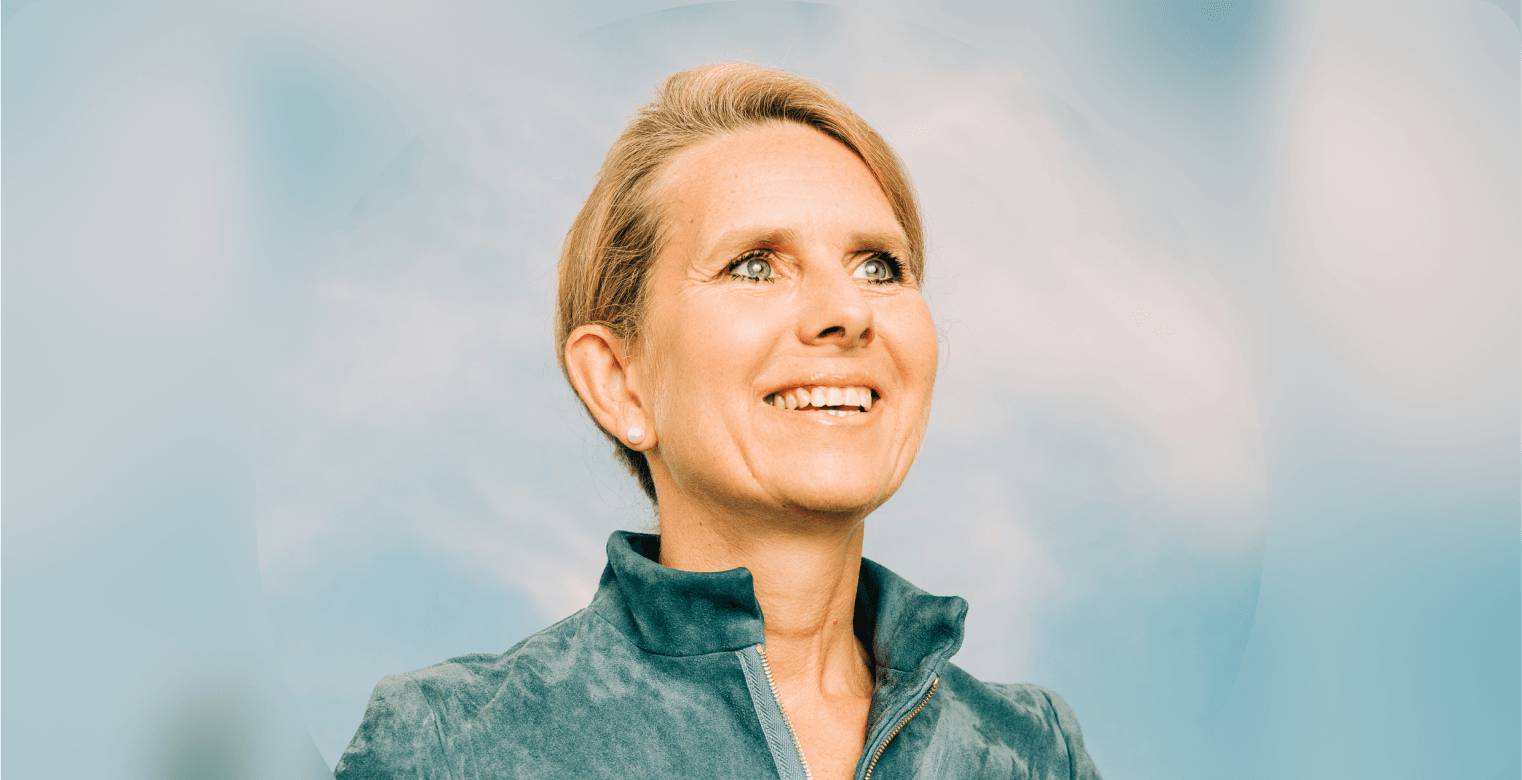 Theresa Holler, COO
Theresa Holler is the Redcare Pharmacy's Chief Operating Officer (COO) as well as its responsible pharmacist. She studied pharmaceutics in Mainz, Germany and also earned a Master of Science degree in Consumer Healthcare from Berlin's Charité.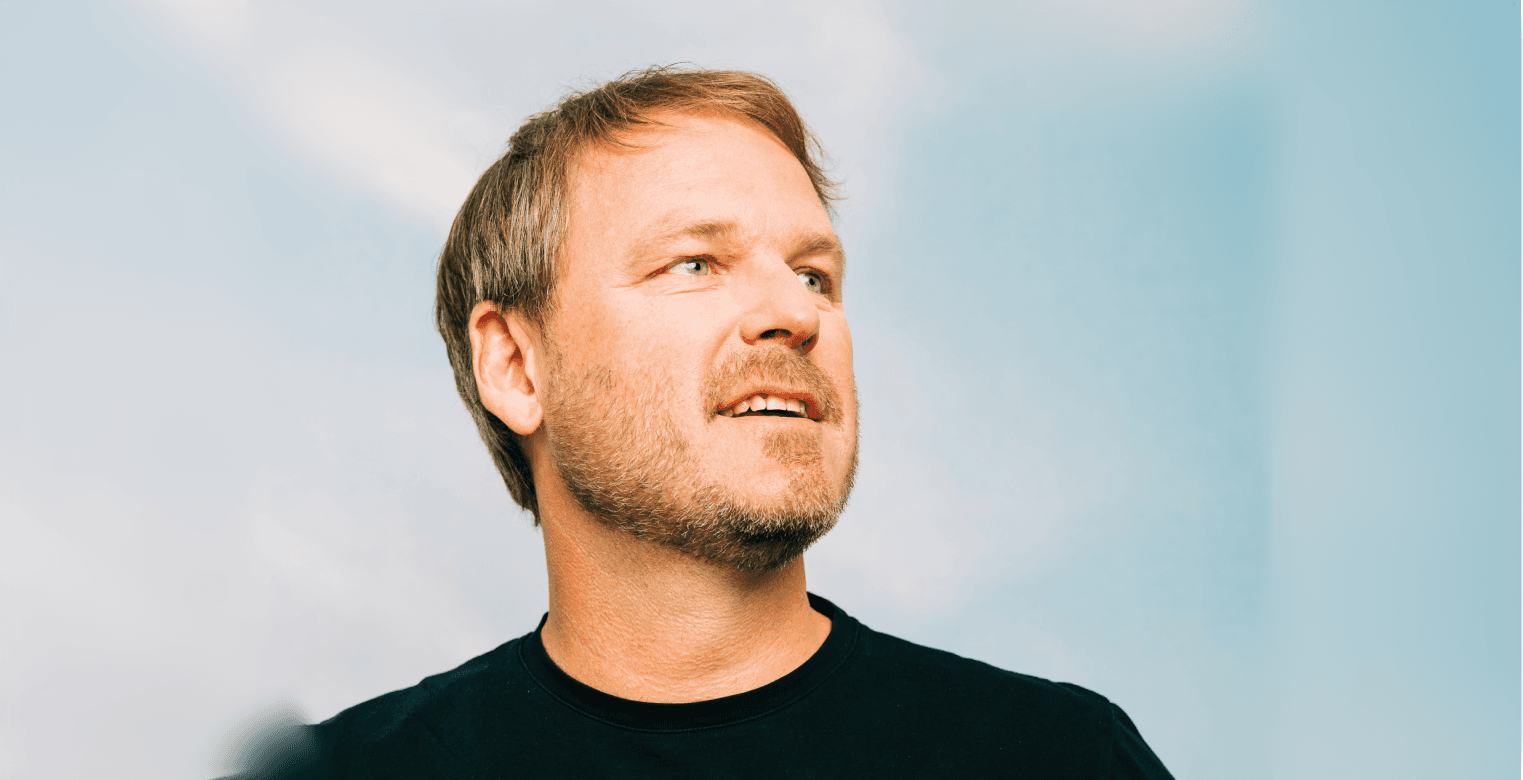 Marc Fischer, CIO
As Chief Information Officer (CIO), Marc Fischer is responsible for Redcare Pharmacy's technical operations. The Swiss IT expert is also one of the company's founding members. Marc studied in Switzerland and he earned his degrees in Information Technology and Business Management.
Meet our Supervisory Board.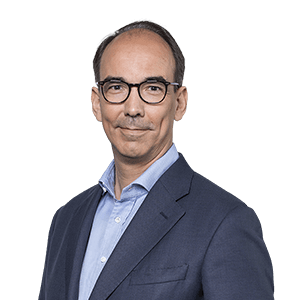 See more
Dr. Björn Söder, Chairman
Dr. Björn Söder studied economics at the University of Würzburg and received his PhD in 1996. He founded several companies in the online field, including Parklane Capital Beteiligungsberatung GmbH and Parklane Capital Verwaltungsgesellschaft mbH in 2004. Dr Björn Söder acts as managing director for both companies. He has been Chairman of the Supervisory Board since spring 2021.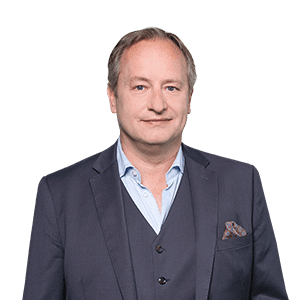 Frank Köhler
Vice Chairman
See more
Frank Köhler, Vice Chairman
Frank Köhler held various management positions in merchandising after studying technical business administration at the University of Stuttgart. In 2000, he joined the Aroma Company, a distributer of high-end beauty and perfume products. In 2005, he became co-owner and director of the company. Frank Köhler has been a member of the supervisory board since 2016.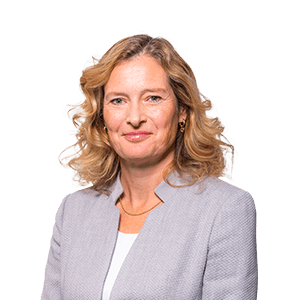 See more
Jaska de Bakker,
Jaska de Bakker brings over 25 years of experience, 10 years as a group CFO. After graduating in Amsterdam with a Master of Science in Econometrics, she started her career as a strategy consultant. She worked with Boston Consulting Group and during her consulting years she completed an MBA at the J.L.Kellogg School of Management in Chicago. After this she held several leadership roles in the consumer goods and engineering industries, moving from a commercial role to M&A and on to Finance. In 2010 she became CFO of DHV and continued in this position at the merged Royal HaskoningDHV. Subsequently, she joined Royal FrieslandCampina in Singapore as Finance Director Asia to later become group CFO based in the Netherlands. In 2021, Jaska started a career in non-executive directorships. Jaska joined the Supervisory Board of Redcare Pharmacy in April 2022. In addition, Jaska holds non-executive board positions at Prysmian Group, The Ocean Clean-up and Nobian.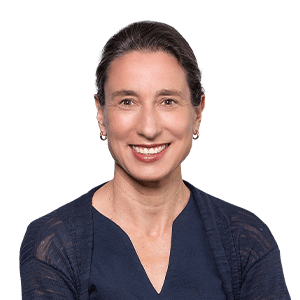 See more
Henriette Peucker,
Henriette Peucker graduated in 1991 from the Institutes of Political Studies in Paris (SciencesPo) with a degree of International Relations and holds a Master's degree in European Law from the University of Paris XI. After her investment banking career with Schroders/Citigroup, Henriette pursued her career in public affairs and strategic communication. In 2003 she joined Deutsche Börse Group as the Head of European Public Affairs. In 2010 she opened the Berlin office of Hering Schuppener – today fgs global, a leading global strategic communications and public affairs consultancy firm. She was made partner in 2013, being responsible for opening and running the Brussels office. Most recently she worked as deputy CEO of the Association of German Banks, responsible for Political Affairs and Innovation. Henriette Peucker has been a member the Supervisory Board of Redcare Pharmacy since March 2021.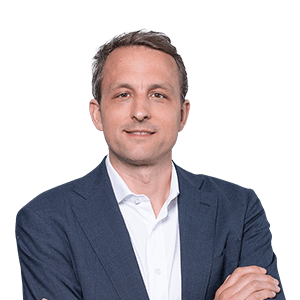 See more
Jérôme Cochet,
Jérôme Cochet completed his business studies in 2003 with a Diplom-Kaufmann, Master of Science and Diplôme de Grande Ecole. In 2007, he also completed an MBA at the Institut Européen d'Administration des Affaires (INSEAD). He started his professional career at Bombardier in 2004. In 2011, Cochet joined Zalando, where he founded Zalando Marketing Services in 2015, which he led as Managing Director. Since 2018, he has worked at dunnhumby as Chief Solutions Officer. Jérôme Cochet has been a member of the Supervisory Board since 2016.
A journey across the years.
Our company's history.
June 2001
Founding of shop-apotheke.com.
January 2002
shop-apotheke.com is online.
June 2010
Move to Venlo, the Netherlands.
July 2011
A new TV spot goes live.
October 2011
Growth continues unabatedly.
April 2012
shop-apotheke.at goes live.
September 2013
New logo and first major TV campaign.
January 2014
More choice for your pet's health.
May 2014
Launch of webshops in France & Belgium.
October 2015
New TV spots.
November 2015
Rapid growth rate continues.
October 2016
Acquisition of Farmaline.
November 2016
Shop Apotheke Europe goes public.
February 2017
High-level logistics centre.
January 2018
RedPoints bonus programme.
July 2018
New TV campaign.
June 2018
Admission to SDAX.
October 2018
Acquisition of nu3.
January 2019
Groundbreaking for new logistic center.
October 2019
Triple winner at webshop awards.
September 2020
New Tech Hub in Berlin.
October 2020
Triple winner at webshop awards.
March 2021
Acquisition of smartpatient.
May 2021
Receipt of numerous awards.
November 2021
First e-prescription processed.
December 2021
Launch of own marketplace.
February 2022
Upgraded to AA rating by MSCI.
March 2022
E-Pharmacy N° 1 in Germany & Austria.
March 2022
Exceeding one billion Euro sales mark.
April 2022
Acquisition of MedApp.
April 2022
Acquisition of GoPuls (formerly First A).
July 2022
Launch of second marketplace.
August 2022
New TV campaign in Germany.
September 2022
Expansion in Italy.
October 2022
Net Zero Strategy 2040.
April 2023
Awarded MSCI AAA Rating.
March 2023
Strategic partnership with Galenica.
June 2023
New corporate brand.
June 2023
Promoted to MDAX.
September 2023
New logo & new look for Shop Apotheke.
To be continued ...
To be continued ...
Founding of shop-apotheke.com.
An established bricks-and mortar pharmacy in Cologne opens one of Germany's first online pharmacies – Shop Apotheke is born.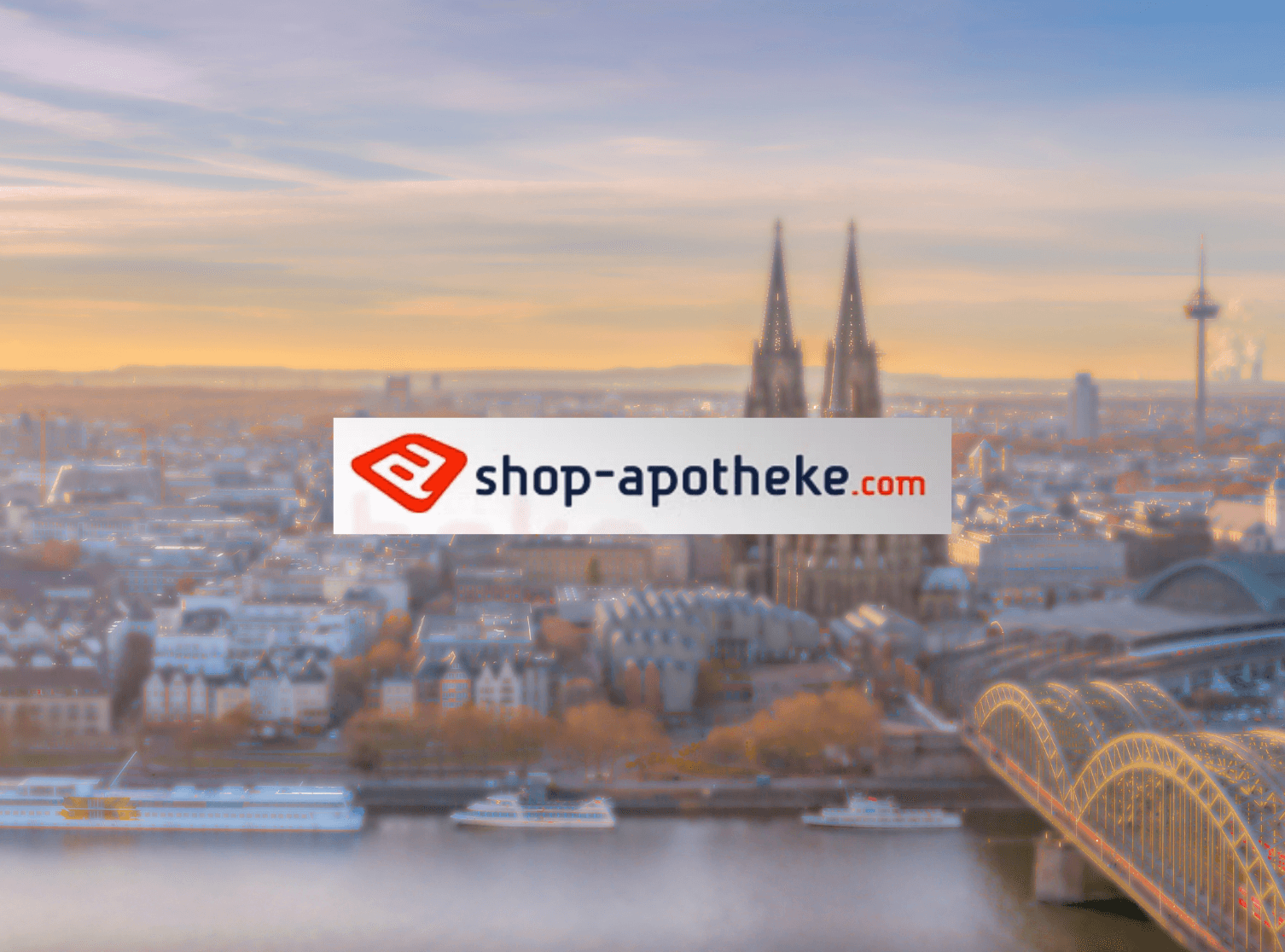 Holding the key to Europe's pharmacy market.
Redcare Pharmacy is Europe's leading online pharmacy. Trusted by millions, we deliver more than 80,000 parcels a day to keep our customers healthy and happy, in every stage of their lives. We provide an ever-growing mix of essential medication and services, for both acute and chronic conditions. Thanks to our presence in seven countries, our expertise and our tech-driven solutions, we're best placed to guide investors through the expanding European online pharmacy market for RX medications, OTC and BPC products. Our online journey is only getting started …
Want to know more?
Get in touch and send us an email.
Do you have any feedback or questions?
We are happy to hear from you.